XinXuDong french fries production line
French fries packaging machine can automatically complete the process of feeding, measuring, bag making and packing of french fries, potato chips, banana chips, etc. High packaging speed, beautiful package appearance. The automatic potato chips packing machine adopts high precision servo film drawing system,PLC control system, touch-based man-machine interface, photocell eye tracking and digital temperature contoller, making the operation of the whole machine more convenient and complete. The bag types of the potato chip packaging equipment can be back sealed, gusseted, continuous, punched, 3 sides sealed, 4 sides sealed, etc. The packing materials are heatable packing flms, such as OPP, CPP, OPP/PE, PETIPE, etc.
Features of Automatic Potato Chips Packing Machine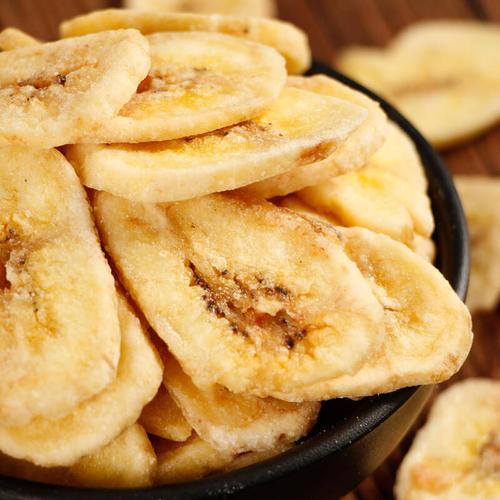 1. French fries packaging machine can automatically complete the process of feeding, measuring, bag making, fling, gas charging/exhausting. sealing, date printing, cutting off and finished product outputting.
2. Saving labor, low loss, easy operation, and maintenance.
3. High measuring accuracy, highe ficiency, the materials won't be crushed.
4. Wide application, strong adaptability to raw materials. Also suitable for potato chips, banana chips, etc.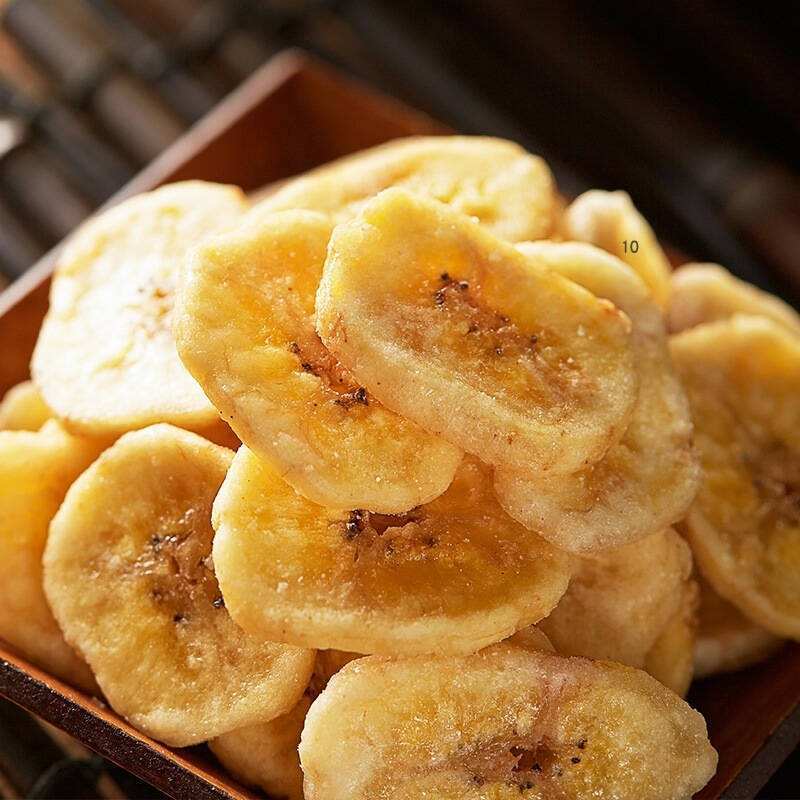 Main Parts of French Fries Packaging Machine
French fries packaging machine is composed of vertical packing machine, multihead weigher, support platfom, Z-type elevator, vibration feeder and finished product conveyor.
1. Vibration Feeder in the Banana Chips Packaging Machine
The vibration feeder sends the french fries to the Z-type elevator in vibration. Equipped with stepless speed regulator to adjust the conveying capacity.
II. Z-type Elevator
The Z-type elevator lits the french fries to the multihead weigher in the plantain chips packaging
machine. The control circuit is used to control the material level, realizing automatic feeding andstopping. The hopper is lited through chain drive, large liting capacity, high lifing height, stable operation. The material of the multihead weigher can be stainless steel or carbon steel.
I. Support Platform
The platform in the banana chips packaging machine is mainlyused for supporting the multihead weigher. It can be made of stainless steel or carbon steel. High loading capacity, high wearresistance.The support platform is practicaland. safe: Firm and not easy to shake;* The surface is made of the non-slip aluminum checkered plate;with guardrail all around.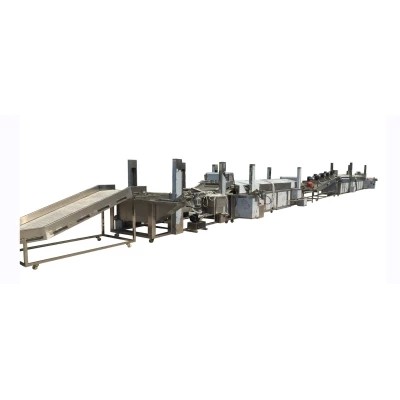 IV. Multihead Weigher
1. High precision and high speed perfectly combined, the optimal weight combination is selected instantly through computer calculations.
2. The high precision digital weighing sensor makes accurate measuring realied in a flash.
3. The multihead weigher in the potato chip packaging equipment adopts a multlingual LCD operating system.
4. Automatic amplitude modulation, the materials are fed more uniformly.
5. IP65 waterproof and dustproof design, applicable for the damp and dusty work environment. Made of stainless steel, clean and hygiene. The fllyl sealed design makes the balance easy to clean.
6. The opening and closing speed of the material hopper cover can be fine-tuned to prevent crushing and blocking.
7. Strong automatic data statistics function, recording the total number of packages, percent of the pass as well as the error of each bag.
8. Optional device: checkered bucket, aggregate bin, printing device, and out-of-tolerance sorting device.
V. Vertical Packing Machine in the Potato Chip Packaging Equipment
1. Adopt international famous-brand PLC full computer control system, reliable performance;horizontal and vertical sealing adopt pneumatic control, ensuring steady, reliable movements; adopt touchscreen control, more convenient for parameter adjustment.
2. The banana chips packaging machine has perfect fault alarm function, minimize loss.
3. The concise drive system, reliable operation, high coordination, convenient maintenance.
4. Automatic potato chips packing machine adopts an extemal film releasing mechanism,making film installation simpler.
5. Adopt servo motor for film drawing, featuring accurate positioning and stable flm conveying. With automatic correction function, preventing the flm from deviation.
6. Plantain chips packaging machine adopts multi-axis linkage to coordinate the film drawing, making the film running more smoothly.
7. Customized metal bag former, the film passes smoothly, effectively prevents the bag from deformation.
8. French fries packaging machine adopts coder to print the production date, lot number, etc, having high printing speed, wide priting area, and flexible arrangement.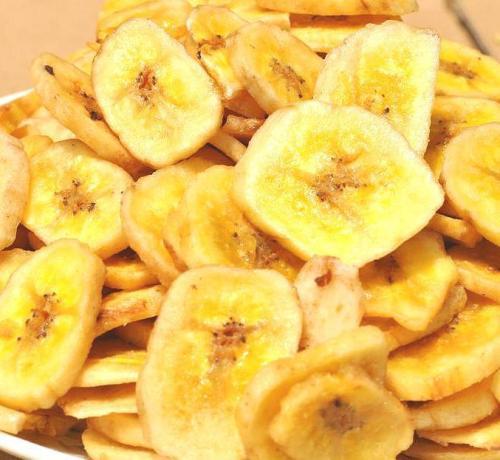 9. Adopt high sensitive photocell eye color code tracing, making the cutting position more accurate.
10. Horizontal sealing and vertical sealing adopt independent PID temperature control, more accurate, suitable for various packing materials.
11. Horizontal sealing adopts thermostatic sealing cutter, with the optional gussetinsert device, making the bag shape more beautiful.
12. Vertical sealing is suitable for multiple bag types, more stable forming, ensuring the tightness.
VI. Finished Product Conveyor
The finished product conveyor can transport the packed finished bag to the next machine, making the plantain chips packaging machine work more smoothly. Adopt miniature motor, low noise, long service life.