XinXuDong banana Chips Production Line
This banana chips production line is used to process banana into banana chips which contain essential vitamins and minerals. This chips production line is easy to install, just need to put the machines in the special sequence and connect the electricity, then can operate it. Banana chips are favored by many people all over the world.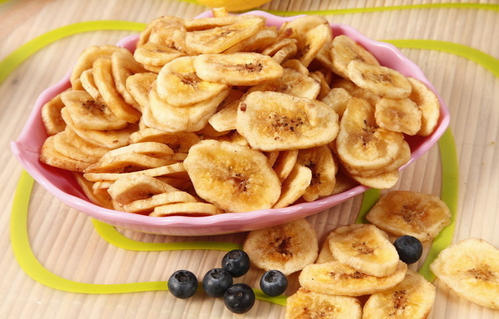 Processing Steps of Scale Banana Chips Plant
1. Peeling the banana, this step can be finished by labor or have a banana peeler machine to peel the banana.
2. Banana Cutting Machine. Use this machine to cut the banana into round chips.
3. Banana Chips Blanching Machine. Blanch banana chips with boiled water, thus making banana chips easier for frying.
4. Banana Chips De- watering Machine. After blanching, it needs to remove the water from the banana chips, because the blanched banana chips contain too much water, fry it directly will be very dangerous.
5. Banana Frying Machine. Use frying machine to fry the banana chips and cook them.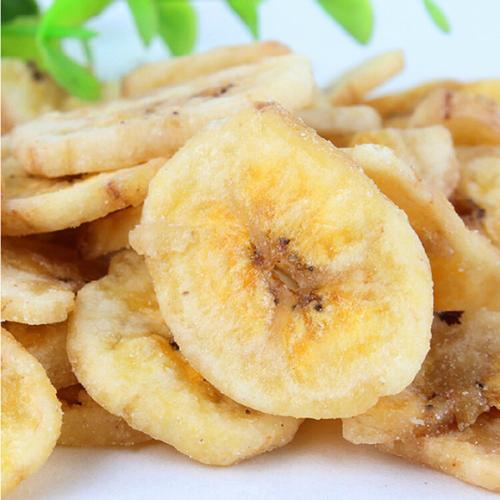 6. Banana De-oiling Machine. After frying, there is extra oil on the banana chips, which makes the chips oily, removing extra oil will make banana chips crispy and more delicious.
7. Banana Flavoring Machine. Use flavoring machine to season the banana chips by adding flavorings to the chips.
8. Banana Chips Packing Machine. Use packaging machine to pack banana chips into plastic bags. This packing machine is an automatic one, it can shape up the bags, weight the chips, fill the chips into bags, and seal the bags.
Features of automatic Banana Chips Production Line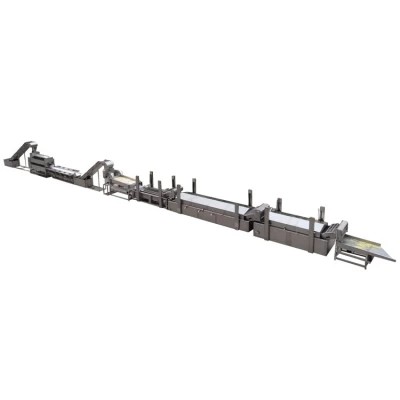 1. Made of stainless steel, which enables the machine to have high quality and long service life.
2. Stable running and good performance.
3. Economical and practical, superior quality and competitive price.
4. Advanced technology guarantees the machine to have a low energy cost and labor cost.